Cleaning Company Growth Resources
The Complete Guide to Email Automation For Your Cleaning Company
Introduction to Guide
When setting up a cleaning company or attempting to grow your existing cleaning business, it's incredibly important that you build and maintain a professional image. This doesn't necessarily mean that your business can't have personality or that it has to be overly formal – appearing friendly and approachable is always beneficial, especially to small companies. However, there are definitely certain practices and systems that you can put into place to give your company a more professional image, with many of these being rooted in branding and customer interaction.
One of the best ways to professionally interact with your customers – keeping them up to date on offers, events, promotions, company changes, etc. – is to build an email list and send this information straight to your clients' inbox.
However, if you're the owner of a cleaning company, no matter how small, this is a task that could be incredibly demanding if you were to attempt to do this manually. Luckily, with email automation, all this can be done for you in a fraction of the time and in a way that gives your company a more professional image!
If you're unfamiliar with email automation and are unsure how it works, read on! Here's our complete guide to using and setting up your own email automation within your cleaning company.
What Is Email Automation?
Introduction to Email Automation
Email automation is a great tool to use to easily keep in touch with your client base without the need for constant manual emailing from the company leader or another member of staff. It allows you to send out standard-issue emails to each customer automatically, making the process of getting information to your client base a lot quicker, simpler and far more efficient.
You might not have realized, but chances are that you receive many automated emails in your own inbox each and every day. Promotional offers from companies you have used? The latest news from one of your favorite brands? It's likely that all of these emails have been sent not just to you, but to many other customers of the business, using an email automation service.
As a business owner these days, it's important that you familiarize yourself with these incredibly useful resources – you'll be immediately thankful once you do and you'll likely wonder how you ever went without!
Why Is Email Automation So Important?
Getting Started: Examples Of Basic Email Sequences
Getting Started
To get started with email automation, you will first need to select the email automation system that your company will use. There are a variety of paid email automation services out there today, as well as some high-quality free email automation services, too – this is something that we will cover in more detail later on in this guide.
However, once you have your email automation service selected and have your cleaning business set up to use it, what will you use your service for? What emails will you be sending to the existing and potential clients on your mailing list?
Here are just a few examples of basic email sequences that you can send out.
Welcome!
Branding Emails
Promotions and Offers
Creative Ways That You Can Use Your Mailing List
Introduction to Creative Ways to Use Your Mailing List
As with every other aspect of your business, you have to make sure that you can get a little creative in order to make the most of every tool at your company's disposal.
Luckily, there are some creative ways that you can use your mailing list to encourage business and grow your social media presence – as well as creative ways that you can grow your mailing list in the first place.
Here are just a few ideas!
Encourage Subscriptions
Create a Brand/Client Relationship
Run Competitions Through Your Mailing List
Share Cleaning Tips
Free Email Service Providers
Free Email Service Providers
Here are just a few of the best free email service providers available to allow businesses to set up email automation! Perhaps one of these could be the perfect fit for your company.
Sender
Sender is ideal for those who are looking to trial a mail service for free and do not want to spend too much if they do decide to upgrade the features further down the line. With Sender's free plan, you can send up to 15,000 emails per month to a group of up to 2,500 subscribers, with a huge increase in both factors after you upgrade. For just $10 a month, you can send 60,000 emails per month to twice the amount of subscribers! There are also some great features involved with this tool.
SendInBlue
Sendinblue only allows you to send up to 300 emails per day, but there is no limit to the amount of subscribers that you can have on your mailing list. This is certainly an ideal option for any cleaning companies who offer online bookings, too, as they can be set to send an automatic 'abandoned cart' message to those who begin their booking but do not checkout after a certain amount of time – these emails are great for finalizing sales.
MailChimp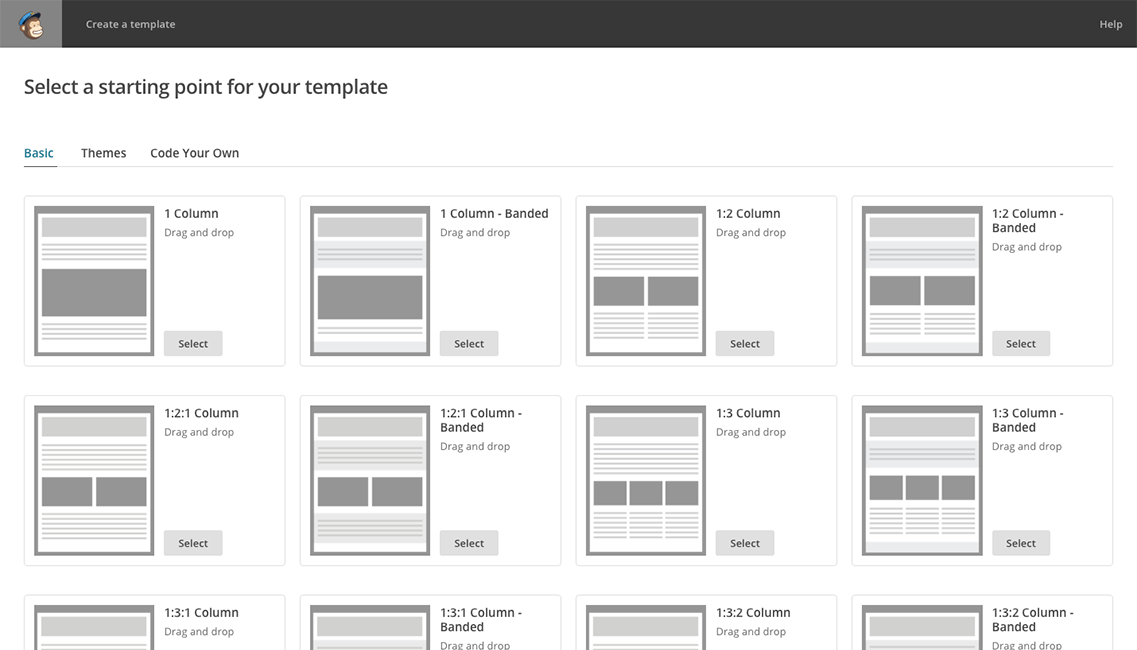 Perhaps the most well-known email automation service, MailChimp, allows you to send over 10,000 emails per month to up to 2,000 subscribers using their free plan. One of the best features of MailChimp is that it features integration with your company social media, which, as we have already discussed, can be incredibly beneficial. If you do wish to upgrade, you can do this for just $10 per month.
There are many other great free email automation services out there – these are just a few.
Setting Up Basic Email Automation